Transmitting Joy, inspiring creativity
Mark Binder promotes reading, listening and writing. 
author residencies • storytelling "concerts" • writing workshops
Any grade (pk-12) • Any size group,
Author Visits
Writing Workshops
Storytelling Concerts
Family Engagement
Reading Week
Celebrations
and more
"

Engaging, Inspirational, Humorous. The students were actively engaged, participatory and smiling! At our faculty meeting after school, ALL teachers, when asked, gave the program a 'THUMBS UP'."
— North Scituate Elementary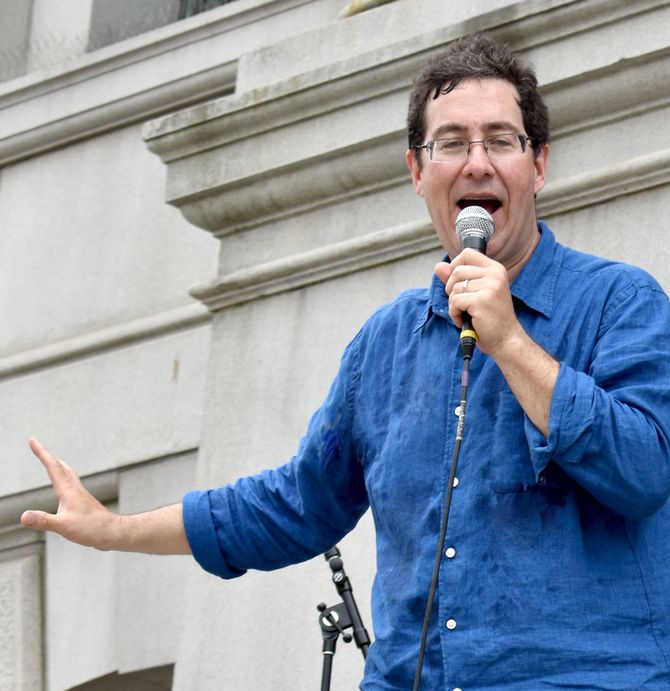 Students lean in, listen, laugh and learn… 
AUTHOR RESIDENCIES & STORYTELLING CONCERTS 
Mark mixes readings, storytelling, question and answer with how-to mini lessons.
Compelling, fun, and grade-appropriate. 
WRITING WORKSHOP RESIDENCIES 
"Write it then Right it" teaches creativity, story structure, revision and completion
FAMILY ENGAGEMENT 
Reading and Telling Stories with Children and Storytelling Concerts for all ages. 
About Mark Binder 
Mark is the author of more than two-dozen books and audiobook, including "The Bed Time Story Book," "Cinderella Spinderella," "It Ate My Sister" and many more.  He is an Audie Audiobook Award Nominee, and a Parents' Choice Gold Award Winner. A graduate of Columbia University, he holds an MA in Theater and English. As a storyteller, he has more than 25 years experience in schools around the world. He has taught writing to students in colleges, high schools, middle and elementary schools.
"Starting the day out as a storyteller Mark had the students rolling in the aisles laughing and wholeheartedly enjoying the presentation. Mark then presided over a writing session with students from grades four and five where they worked on the writing process. We were also fortunate enough that each of our students left with one of Mark's books, tying in with our literacy initiative. I cannot speak enough about the positive experience had by all involved in this day and would highly recommend a visit from Mr. Binder." – Afton Elementary, NY
For all Grades K-12
Educational programs for all grades PK-12
Author visits – encourage reading (and writing)
With a blend of reading, storytelling, song, and question/answer, and some mini-lessons, award-winning author and storyteller Mark Binder engages all ages and transmits the joy of reading. Mark astonishes with nutritious and delightful stories, and then answers questions! 
Author Visits blend reading, storytelling, mini-lessons with question-answer.  Students enjoy listening, engage with the material, learn from experience and get answers to questions they care about.  Teacher input is not only welcome, it's requested! We want to help your students improve and excel. 
These programs can be delivered "virtually" or live and in person.  
As always, the level of material varies based on the age of the group and the needs of the organization.
Write, then ReWrite it  – inspire creativity and teach story structure. *Usually for grades 3-12
Workshop residencies begin with an assembly, and then break into classroom sessions. Students will  learn, then write… and write… and write!  Write it (part 1)  focuses on imagination, the parts of a story, and getting it down on paper. ReWrite it (part 2) digs into revision, elaboration and editing. Release it (part 3) is about perfecting and publishing. (Yes, you can do just part 1 or just  1 and 2.)
Storytelling  "concerts" – transmit joy
Assemblies, classrooms, grade level, after school, evening family programs. Educational and entertaining. Perfect for enrichment or rewards, just before a vacation, or just for fun. Schools are welcome to request stories or themes. Mark has a repertoire of more than 150 fun tales. Tall Tales, Stories for Peace, Holiday Stories, Spooky Stories and more.  
Mark's schedule aligns with your bell schedule. All his 45-60 minute programs are adapted based on the grade level and the needs of your school. On any given day, Mark can present  assemblies or classroom visits.  He has sound systems that work in any room.  Virtual program options, too…
STORY CONCERTS INCLUDE:
Spooky Stories • A Holiday Present (multicultural) • The Olive Orchard and other Stories for Peace • Reading Week • Silly Stories • Vacation or End of Testing Celebrations and more.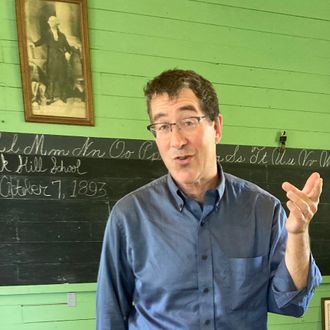 Mark  reminds students that reading and hearing stories is fun!
"

The students enjoyed listening to your stories and hearing their questions answered.  We'll be looking to read your books in class now!"
— Grade 1 Teacher 
Even More recommendations!
The author talk program with Mark Binder showed them  a 'real-life' author and how they work, abdd inspired them to write their own books and stories 
Mark was able to relate to kids and respond to their questions in ways they could understand  
– Fifth Grade Teacher
Thanks again for changing the lives of kids today.
– Principal, St. Philip School
 My students loved Mark Binder's presentation.  They asked valuable questions on being a writer and the writing process.  His stories were highly engaging.
– Second Grade Teacher
Mark Binder was an excellent storyteller and author. He explained to the children the character selection and the process of writing a good story. His engaging way of telling a story really helps students learn the power of storytelling and writing. Hopefully, in the future we will be able to have Mark in-person, so he can really connect with our  student audience!
– Third Grade Teacher
Family Engagement and Teacher Training
HOW TO: Read and Tell Stories With Young People 
Today more than ever, young people need encouragement as they learn how to read. This workshop is a fun way for parents to learn and feel comfortable reading with their children. For teachers and professionals, this workshop offers training, tips and tricks to keep students' attention. 
Modules for: Parents of children ages 2-12 • Parents and Families together • Teachers/Staff training.  
Includes: copies for each family of THE BED TIME STORY BOOK or KINGS, WOLVES, PRINCESSES AND LIONS.  
Questions? Please contact Beth Hellman (beth@transmitjoy.com) or call us at (401) 272-8707