Programs in Schools
Transmit Joy with
AUTHOR VISITS & STORYTELLING
Whether in classrooms or assemblies, Mark Binder's face-to-face and virtual programs inspire reading, listening and writing.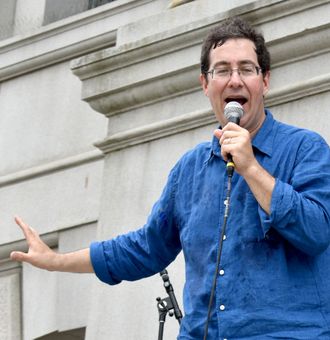 AUTHOR VISITS & STORYTELLING (grades PK-8 and families)
Mark mixes readings, storytelling, question and answer with how-to mini lessons.
Compelling, fun, and age-appropriate.
WRITING RESIDENCIES  (grades 3-12)
"Write it then Right it" teaches creativity, story structure, revision and completion
"

a gift for humor–both broad and subtle–Binder captivates"
— Publishers Weekly
"

He had everyone's attention! A room filled with laughter, and smiles, you know you have an excellent author."
— ­Norwood School
"

Mark has an incredible presence and is able to engage audiences of all ages."
— High Road Schools
"

Cinderella Spinderella addresses issues of diversity… the kids really like it!"
— Waverly Ave Elementary
PROGRAMs ADAPT TO GRADE LEVEL & NEEDS
Connect your students with the joy of reading, writing and listening
Even More recommendations!