If the stories we tell create our future, why are we choosing to tell these?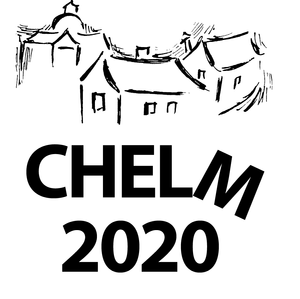 Ever beat yourself up? For years I've been my own worst enemy/best critic. I rip everything I do to shreds. No sooner am I done with a project than I find its flaws. Even worse, I doubt the value of the project in the world. Instantly I become certain that no one will want to listen. No one cares. 
On a purely practical level, it's true. No one cares as much about your work as you do. And by being pre-emptively critical, you might prod yourself to do better. 
More likely, self-whispering sabotages any possibility of that project flying high and free and taking flight on its own. 
(Pssst. Democratic Party candidates, officials and voters, I'm talking to you. Start celebrating your greatness instead of playing the pundit's games.) 
So I'm going to take a moment and celebrate with you: 
Last week I finished the first draft of what is likely to be the concluding volume of my "Life in Chelm" series. 
I had been thinking of this as the "final" volume, but the fact is that there are at least two other story collections and another novel that are locked and loaded. 
For me, the Village of Chelm is a place where the fears and disasters of the world may be present, but unravel with joy and humor.
So far I've published four "Life in Chelm" books -- which you are welcome to read in any order -- they all overlap in time and space. 
This afternoon I'm flying to Europe for my first world tour since 2016. 
Stops include: Vienna, London, Copenhagen and Providence! 
These are going to be awesome events! Tell your friends and come to the shows in those areas. 
I'm keeping a tour journal, but I invite you to follow it on social medias at #Chelm2020. 
Thank you as always for your support.
https://jewishbookweek.com/event/misadventures-in-chelm-and-other-stories/