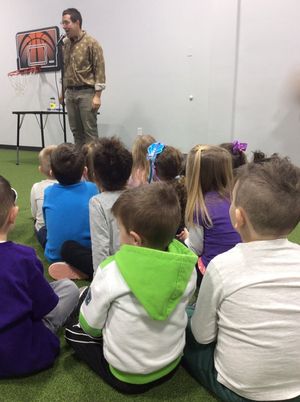 Storytelling and reading aloud are two of the best ways to develop literacy skills
Mark has a dynamic selection of interactive stories -- and some fun songs -- that keep young children (ages 3 and up) smiling, laughing and even cheering.
"I'm amazed that they listened so well and for so long." – Preschool Directors everywhere!
Read a Little every Day 
Girls and boys listen, laugh and learn with stories (and songs) that encourge reading and writing. 
Silly Stories for Every Season 
Whether the weather's hot or cold or rainy, Mark's stories keep children smiling. Summer Fun Story Time • Autumn Tales • Winter Warmers • Silly Stories for a Spring Day
A Holiday Present 
Fun and funny (non-religious) holiday stories and songs for Christmas, Kwanza, Hanukkah, Ramadan, Diwali, Solstice and the New Year. 
And Family Engagement! 
Reading Stories to Children 
a how-to program for parents or teachers 
Family Storytelling "Concert" 
Parents and students share together
Click here for Coloring Books and Teacher's Guides
For Booking and Information 
Contact: Beth Hellman 
beth@transmitjoy.com 
+1.401.272.8707