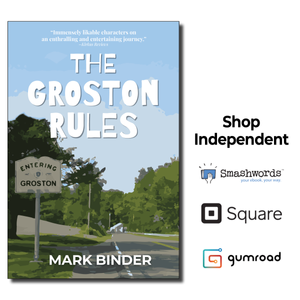 "When I began writing, THE GROSTON RULES was contemporary.
Now? I think it qualifies as historical fiction. Recent and still relevant, but perhaps a bit nostalgic. 
Adam, Isaac, and Charlie are dealing with problems of college admissions and climate change, not Coronavirus. 
They can hang out with different people every day, and go to an (illicit) rave with only the fear of getting caught by their parents.
And they have the privilege of boycotting a real-live and in person prom.
"Reading THE GROSTON RULES is like eating a great meal at a restaurant. Twice."
Learn more