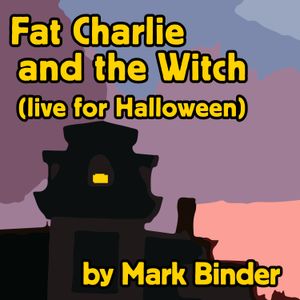 I'm as disappointed as you that Halloween is cancelled. Yes, parents of some children will arrange for limited contact trick-or-treating, but we're not, as some people suggest, going to be putting out a bowl full of candy! 
That reminds me too much of my story, "Fat Charlie and the Witch." Every year, the witch puts a big bowl of candy on her front porch with a sign, "Take whatever you want. But eat whatever you take."
One year, my best friend Charlie (I had a lot of best friends in those days) dumped the whole bowl into his bag with disastrous results.
I invite you to read that story in the book, THE ZOMBIE CAT and share it with your family. It's appropriate for all ages, though a bit on the revolting side. 
There are also audio versions floating around on the web, as well as a forthcoming live version that should hit Spotify in the next few days. Links will go here when they come in.
I also invite you to become a Patron. If you were a patron, you would have already received access to the live Fat Charlie story and more. Patrons help support the work – and get rewards for doing so. It's sort of like a beneficent fan club. Or a way of feeling like royalty, but without having to worry about being thrown into The Tower. 
Anyone who becomes a patron between now and Halloween will get a free ebook edition of THE ZOMBIE CAT!
Click on one of the links below to get THE ZOMBIE CAT, or to become a patron.