Carolyn Martino died recently. You can read her obituary here.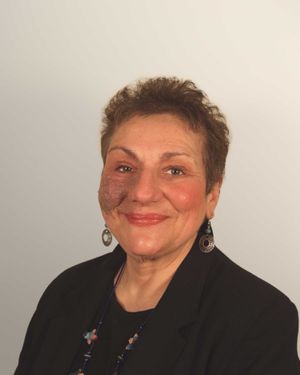 I didn't know about storytelling until I went to a Little Rest Storytelling swap at Carolyn Martino's house. Never had the experience. 
At the gathering, many stories were told, but Carolyn's were always the best. She demonstrated the possibility to me that storytelling could be something beyond the ordinary. 
She inspired me. I wouldn't have taken the path I'm on without her. 
And once, she asked permission to tell my story, "It Ate My Sister." It was truly a weird and wonderful experience watching Carolyn tell this "true" story about her sister being eaten by a giant slug. And she told it the long way, with the baseball cleats and everything. 
Carolyn had a rough life, and made magic with words.