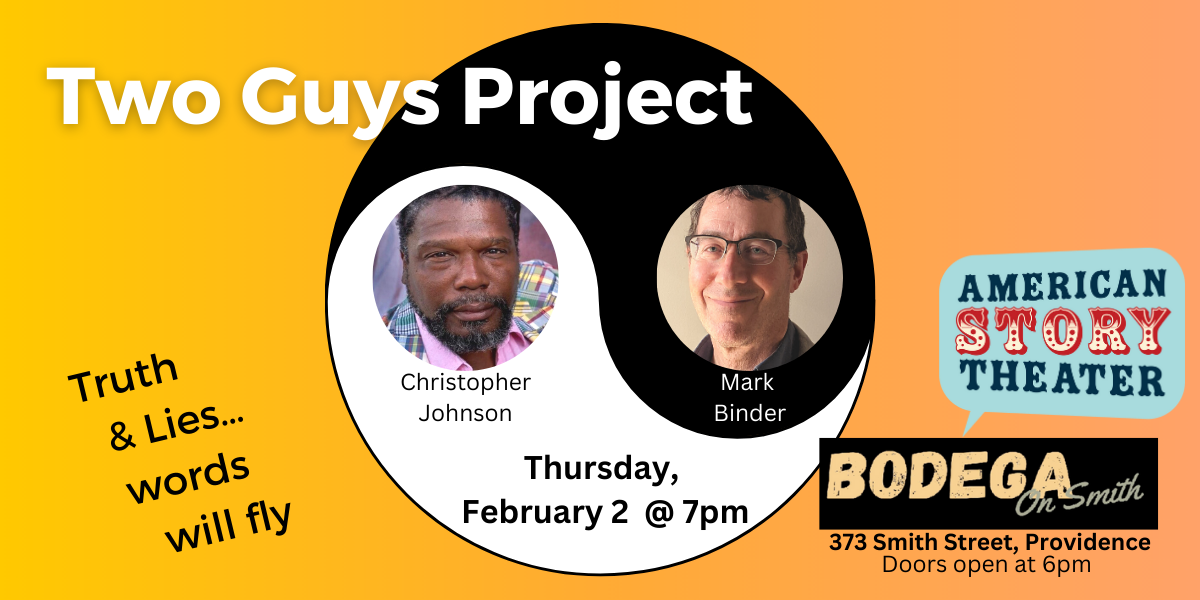 A truth-telling poet and a storytelling liar walk into a bar… Words will fly. 
Starring Christopher Johnson and Mark Binder 
A chance encounter during dance rehearsals for Bill T Jones' "What Problem" brought two of Rhode Island's best-known wordsmiths together.  
Two Guys Project explores the boundaries between truth and lies, story and poetry. Words will fly. 
Thursday, February 2 at The Bodega on Smith, 373 Smith Street, Providence.  
Doors open at 6. Show starts at 7. Food and drink available. This is a work-in-progress. 
Limited Seating. Reserve your ticket at: https://bit.ly/two-guys-tix