We've rebooted, "The Misadventures of Rabbi Kibbitz and Mrs. Chaipul" as A Village Romance.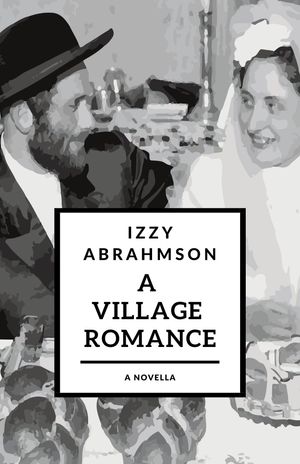 She owns the only restaurant.  He's the wisest man in the village.  Together, they make an unlikely and lovable pair. From the Audie Award nominated author of the National Jewish Book Award Finalist, Winter Blessings. 
"The lethal latkes is not a murder mystery."   – The New York Times 
"Village stories that deftly lift a curtain on a world of friendly humor and touching details of Jewish life." – Kirkus Reviews 
"joyful charm… troubled congregants… warm relationships, and the power of women" – Audiofile Magazine 
Weddings and celebrations, stories of Rosh Hashanah, Chanukah, and Passover, and of course delicious food. It is time for a new generation of readers to discover the unorthodox wisdom of Rabbi Kibbitz and the savory sense of Mrs. Chaipul. 
Izzy Abrahmson is an undiscovered genius of delightful fiction. Readers of all backgrounds will be captivated by his lighthearted take on Jewish village life. In interviews, he sometimes says this is his family's history, and sometimes says he made it all up "from whispers and smiles."  The characters are so vivid that you'll instantly love them. Each chapter story is a gem, woven into "a novel of stories." 
"A Village Romance will almost certainly make you laugh and might even cause you to shed a tear." – Jewish Rhode Island 
More good press about Izzy Abrahmson's Village Life Series 
"Delightful and whimsical."   – Jewish Herald Voice
"Wired Words/Electric Prose" – Providence Phoenix
"the mix-ups are many and the potential for laughter abundant." – Jewish Book World 
Purchase A VILLAGE ROMANCE Now!


 Don't see your favorite platform? Click here for more options